Pregnancy
Resource Center of NW WI
Care Net Pregnancy Resource Center is dedicated to helping the abortion vulnerable in a compassionate, Christlike way. Our free and confidential services include Pregnancy and STI Testing, Abortion Alternatives, Counseling, Limited Educational Ultrasound, Parenting Resources and Sexual Risk Avoidance classes.
"This place was full of love and respect. There was no judgment."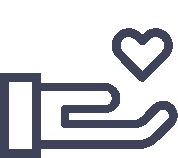 "To Care Net and all of its supporters I want to say thank you. I don't know where I would be without you."